Resources Category
Global Report on Food Crises
This September update of the 2020 Global Report on Food Crises with a special focus on COVID-19 finds that a range of 101–104.6 million people in 27 countries are classified in Crisis or worse (IPC/CH Phase 3 or above) according to analyses carried out between March and September 2020, reflecting the peak situation in times of COVID-19 in countries. 
Latest Resource
Global Report on Food Crises - 2020 September update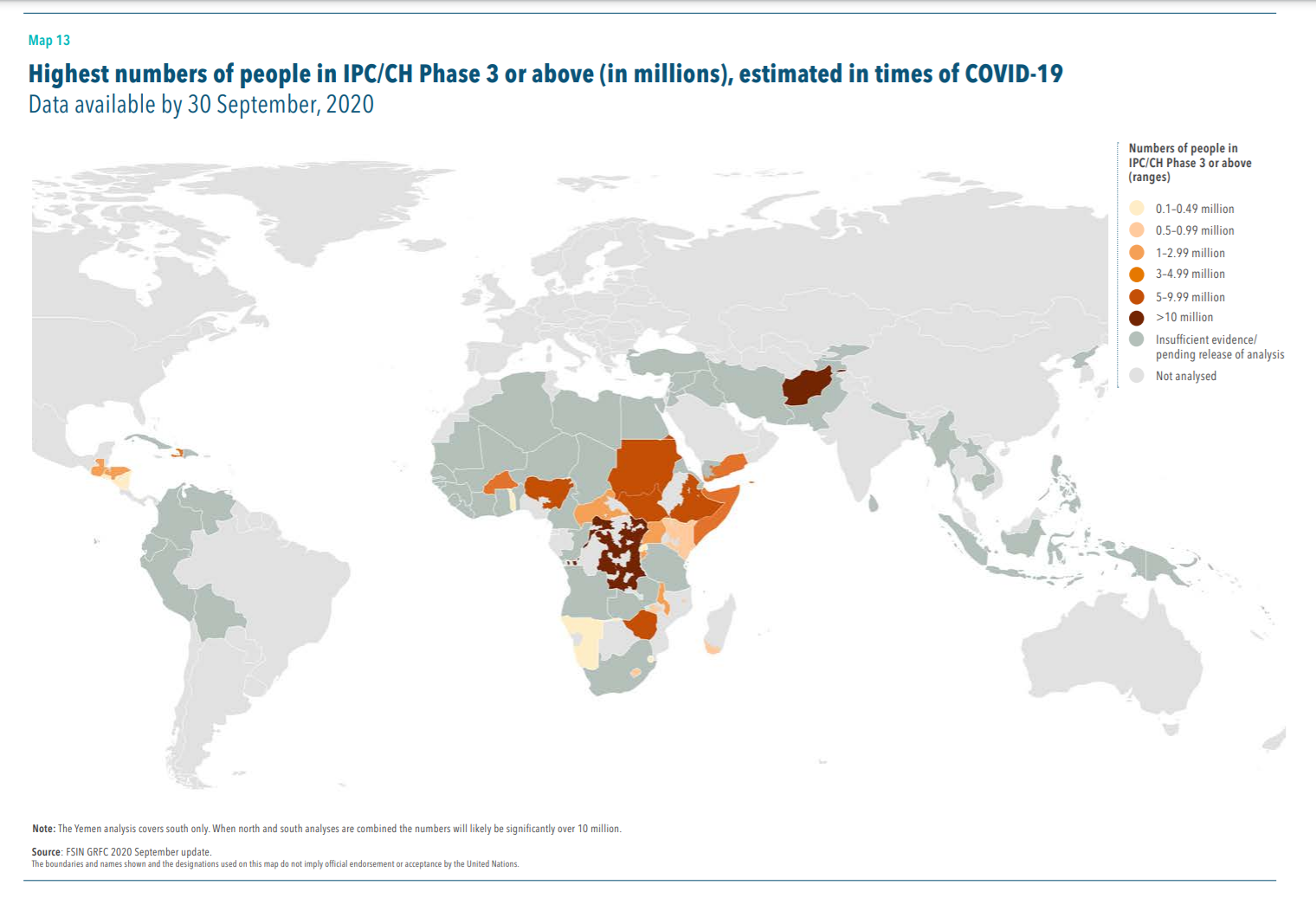 The Global Report on Food Crises, an annual report published by the Food Security Information Network (FSIN) and the Global Network Against Food Crises (GNAFC) brings together data and analysis from various early warning systems to provide a reference for coordinating humanitarian and development responses to ongoing and anticipated crises. The FSIN is a global initiative founded by FAO, WFP and IFPRI. FSIN's work spans the effort of 16 global and regional partners committed to improving availability and quality of food security and nutrition analysis for better decision-making. It facilitates the GNAFC in obtaining better understanding of the extent and causes of food crises. The GNAFC is an alliance of humanitarian and development actors united by the commitment to tackle the root causes of food crises and promote sustainable solutions through shared analysis and knowledge, strengthened coordination in evidence-based responses and collective efforts across the humanitarian, development and peace nexus.